Download the Herbed Feta Dip and the Tahini dip with Everything Bagel Spice recipes
It's spring, and this time of year, our collective cravings turn from rich and savory dishes to light, bright, crunchy fare. Farmers' markets are opening up and tender shoots are pushing through the ground. This is the perfect time of year to eat your veggies raw, so I have a couple of amazing dip recipes to share.
The key to making a great dip is to keep flavors bold and the texture somewhat thick so the dip clings to your veggie (or chip) of choice. Here, I took two completely different paths. The first dip is rich and tangy. It marries feta, which is a salt-brined sheep's milk cheese, with sour cream and mayo. That richness is cut with pungent garlic and a tangle of fresh, vibrant herbs. The feta dip pairs well with anything green, like thin asparagus spears or crunchy snow pea pods.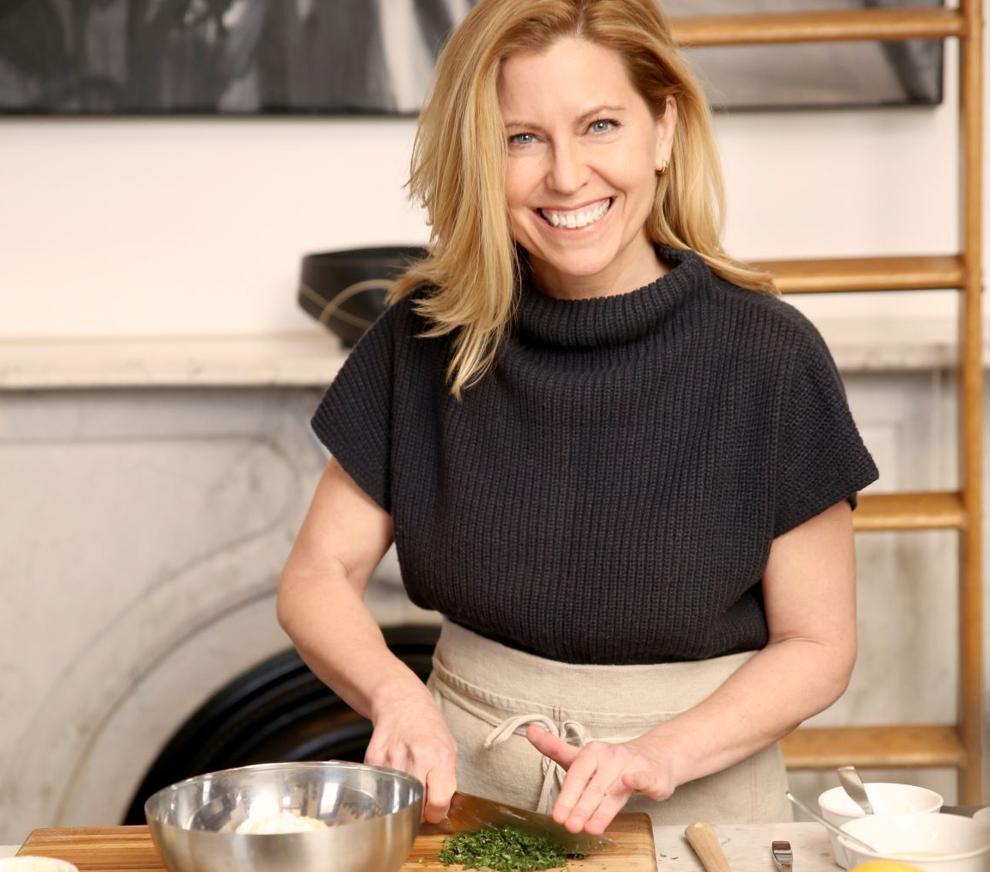 The second dip is much more virtuous. It is vegan and has very few ingredients, yet is full of flavor. Tahini is the base. If you're not familiar, tahini is simply a paste of sesame seeds, kind of like peanut butter. When making a tahini sauce, you mix in ice-cold water a little bit at a time, stirring until the texture is smooth. Be aware that the tahini will seize up on you during this process. Don't worry! Keep stirring and add more water gradually if necessary. The tahini will smooth out, I promise. To balance the richness of the tahini, I add some lemon juice – if you don't have lemon on hand, you can sub in a light vinegar. Top the tahini dip with everything bagel spice, which offers the crunch of sesame seeds and poppy seeds as well as dried garlic and a bit of salt. This dip is brilliant with radishes and peppers.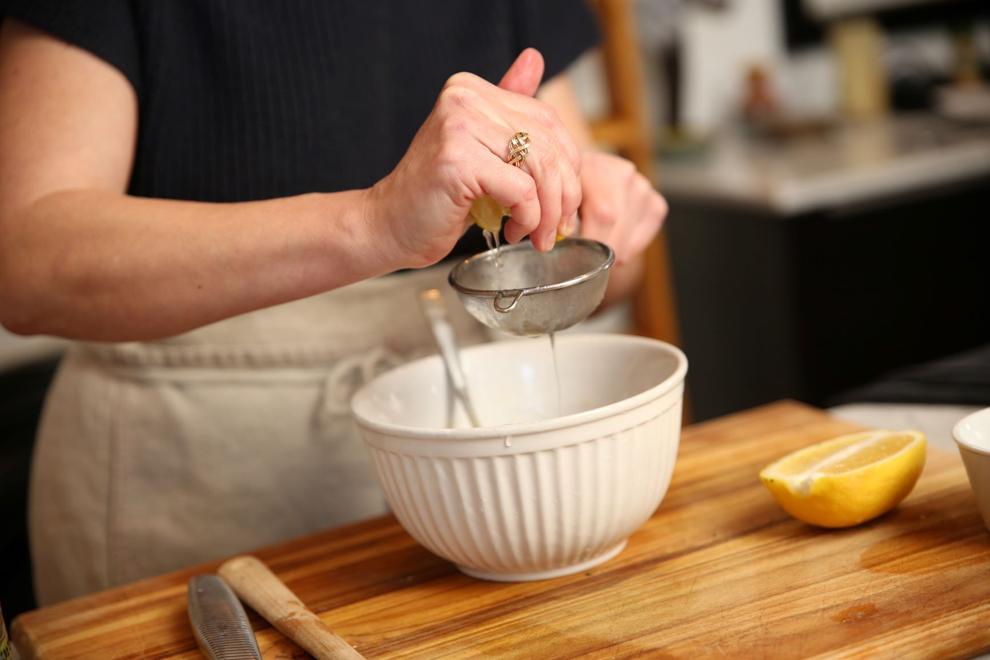 When you assemble a crudité platter, arrange your springtime veggies with ramekins of these lovely dips, interspersed with some nuts and preserves, olives and charcuterie. Add some crisp crackers and you're set. This approach to dining is a wonderful way to graze through dinner, enjoying the best of the season's produce.
Emmy-winning host Cat Neville is the publisher of Feast Magazine and the producer of tasteMAKERS, which airs nationally on PBS. She has been in food media for about 20 years and when she's not on the road, she can usually be found playing around with new flavors in her St. Louis kitchen.
Recipe by Catherine Neville
8-oz block feta
½ cup sour cream
¼ to ½ cup mayonnaise
1 garlic clove, minced
1 Tbsp chopped fresh dill, oregano or other herbs
salt and pepper to taste
1 to 2 Tbsp olive oil
| Preparation | In a food processor, pulse feta, sour cream, mayonnaise and garlic until smooth. Stir in herbs, then add salt and pepper to taste. Stir in olive oil, adjusting amount depending on the texture you wish to achieve.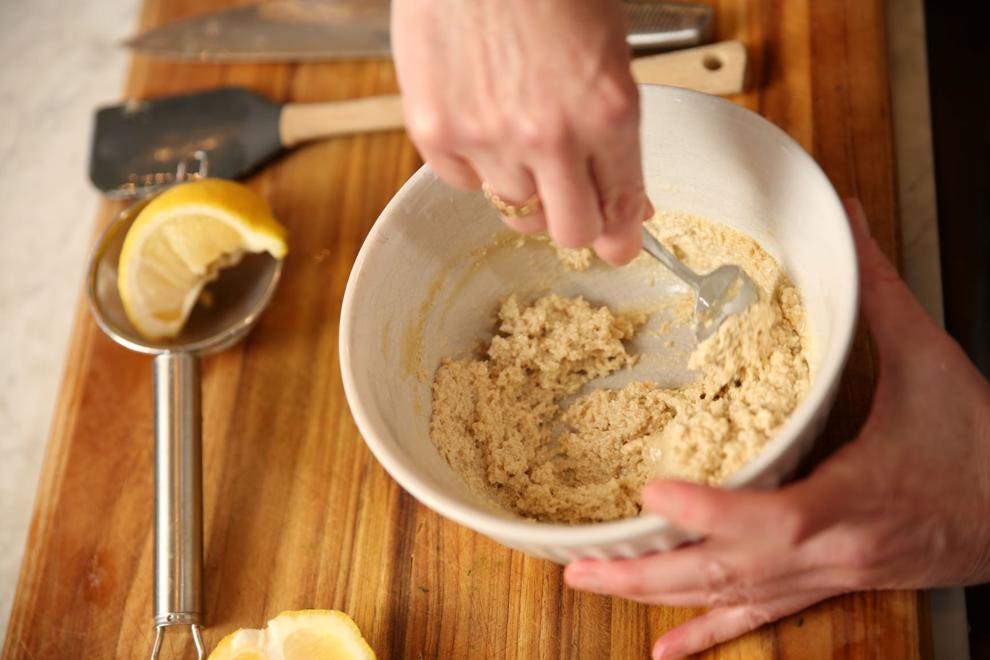 Tahini Dip with Everything Bagel Spice
Recipe by Catherine Neville
¾ cup tahini
6 to 8 Tbsp ice-cold water
Fresh lemon juice from ¼ lemon
1 Tbsp olive oil, plus more to for garnish
½ tsp salt
1 Tbsp everything bagel spice, plus more for garnish
| Preparation | Place tahini in a medium bowl and then stir in water, a couple of tablespoons at a time, whisking until smooth. The tahini will seize up on you – that's to be expected! Just keep stirring and add a bit more water if necessary. Add lemon juice and stir, then a bit of olive oil, salt and everything bagel spice. Pour tahini into a serving bowl and top with a swirl of olive oil and sprinkle with more everything bagel spice and a bit of salt.