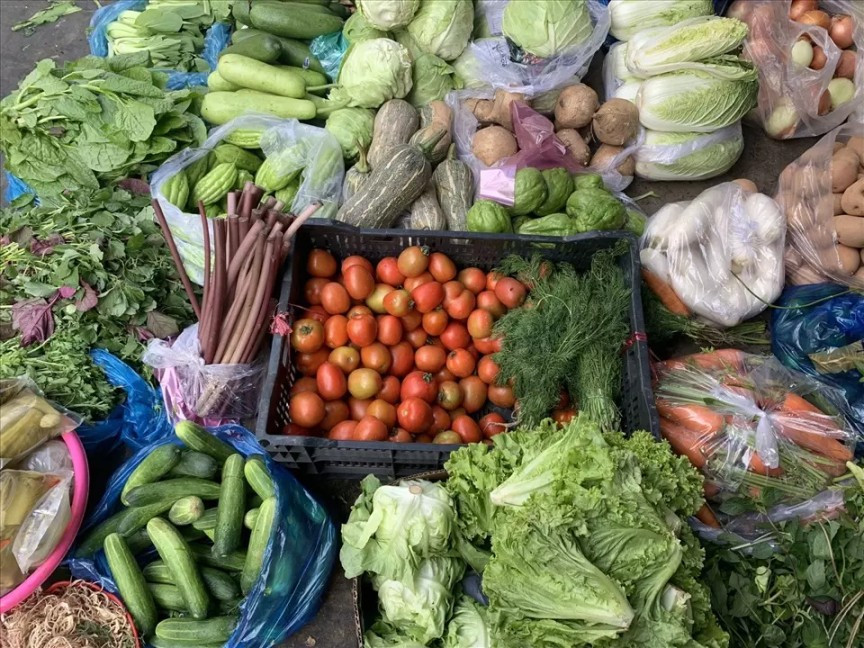 In recent years, production models under VietGAP, GlobalGAP and organic standards have developed rapidly. In many localities, producing clean agricultural products has become a strength.
The H1 report of MARD showed that 463,000 hectares of crops have received VietGAP or equivalent certificates, and 16,991 hectares of agriculture, forestry and fishery area have VietGAP or equivalent certificates, and 1,249 livestock households have VietGAP.
Localities took 8,492 samples of post-harvest agricultural, forestry and fishery products for examination, and discovered that 346 samples (4.07 percent) violated food hygiene regulations, a drop of 1.58 percent compared with the same period last year.
Consumers have become more confident about the strict quality control of agricultural, forestry and seafood products available in the market. 
However, when the HCM City Food Safety Management Board took samples of some products under the safe food chain program for examination, it found plant protection chemical residue and prohibited chemicals in samples.
Carbendazim, Permethrine, Imidacloprid and Cypermethrine, for example, were found in spinach, tomatoes, rau muong and cabbage. Chloramphenicol, Ciprofloxacin and Enrofloxacin were found in seafood products.
The results of the inspection of fresh food at three wholesale markets in HCM City were even more serious. Plant protection residues were discovered in 271 out of 570 (47.54 percent) vegetable and fruit samples. Of these, 198 samples had residue within the safety line, 58 samples (10.2 percent) had banned plant protection chemicals and 20 samples (3.5 percent) had residue exceeding the allowed levels.
Regarding caught seafood, 42 out of 100 samples (42 percent) were found containing Cadmi exceeding allowed levels, including 36 cattle fish and six octopus.
GDC, in H1 2022, Vietnam spent $505 million to import pesticides and materials, much higher than the $446 million in the same period last year.
According to the Plant Protection Department, total plant protection products imported in H1 was 3,794 batches, a decrease of 6.71 percent compared with the same period last year, with total volume of finished products reaching 42,662 tons, up by 23.1 percent.
The department plans to tighten the registration of plant protection chemicals, as well as strengthen inspection of production, trade and use of plant protection chemicals, and encourage the use of biological plant protection products.
In 2021, import turnover of pesticides and materials was $854 million. The figures were $704 million in 2020 and $865 million in 2019.
Bao Phuong